About Us
We've been in business for over 18 years and located inside Revesby Workers Club as Helloworld Travel Revesby since 2014. We are a member of the Cruise Lines International Association (CLIA) Australasia with 2 Cruise Masters in our team. We are also a member of the Cruiseco Consortium – the leading Consortium of Cruise Travel Specialists in the Southern Hemisphere.

 Our highly experienced and qualified team, with over 70 years combined travel experience are dedicated to providing our customers with the best holiday deals and customer service. As a cruise specialist agency we have access to the largest cruising range and best prices available. Our global knowledge and personal travel experience ensure we are able to find the right holiday to suit your needs. Let our travel experience make your trip extraordinary.
Helloworld Travel Revesby Awards:
* FINALIST 2022 Local Business Awards "Outstanding Specialised Retail Business"
* FINALIST 2021 Local Business Awards "Outstanding Specialised Retail Business"
* WINNER 2020 Local Business Awards "Outstanding Travel Agency"
* WINNER 2019 Local Business Awards "Outstanding Travel Agency"
* WINNER 2018 Local Business Awards "Outstanding Travel Agency"
* WINNER 2017 Local Business Awards "Outstanding Travel Agency"
* WINNER 2016 Local Business Awards "Outstanding Specialised Retail Business"
Helloworld Travel Revesby has full accreditation with:

AFTA (Australian Federation of Travel Agents) Travel Agent Scheme.
ATAS Number A10849
CLIA (Cruise Lines International Association, formerly International Cruise Council of Australasia)  
OUR SERVICES
Helloworld Travel Revesby is your one stop shop for the best deals on holidays within Australia and around the world!Whether you're looking for a cruise, plane tickets, accommodations, or the whole package, we have you covered. Simply tell one of our specialists where you want to go, and we'll help you figure out the rest. We work directly with other companies to get the best deals. Our mission statement is "Exceeding client's expectations with quality advice, knowledge, product choice, support and rewards".
SATISFACTION GUARANTEED
While working with us, we want you to be completely happy with the experience. If you have questions about us, our services, get in touch! We hope you continue to book with us for many years to come. 
Why should I use a travel agent?
Even in the age of online booking, travel agents are a great source of information and discounts. A travel agent can make sure that your trip is tailored to you, assist you in case of unexpected problems, and help you anticipate potential issues in advance.
Will I pay more if I book through an agent?
Our fees are transparent. In many cases, you save more than you spend. We can work within your budget, and we always focus on making sure that you get a solid value in return for our fees.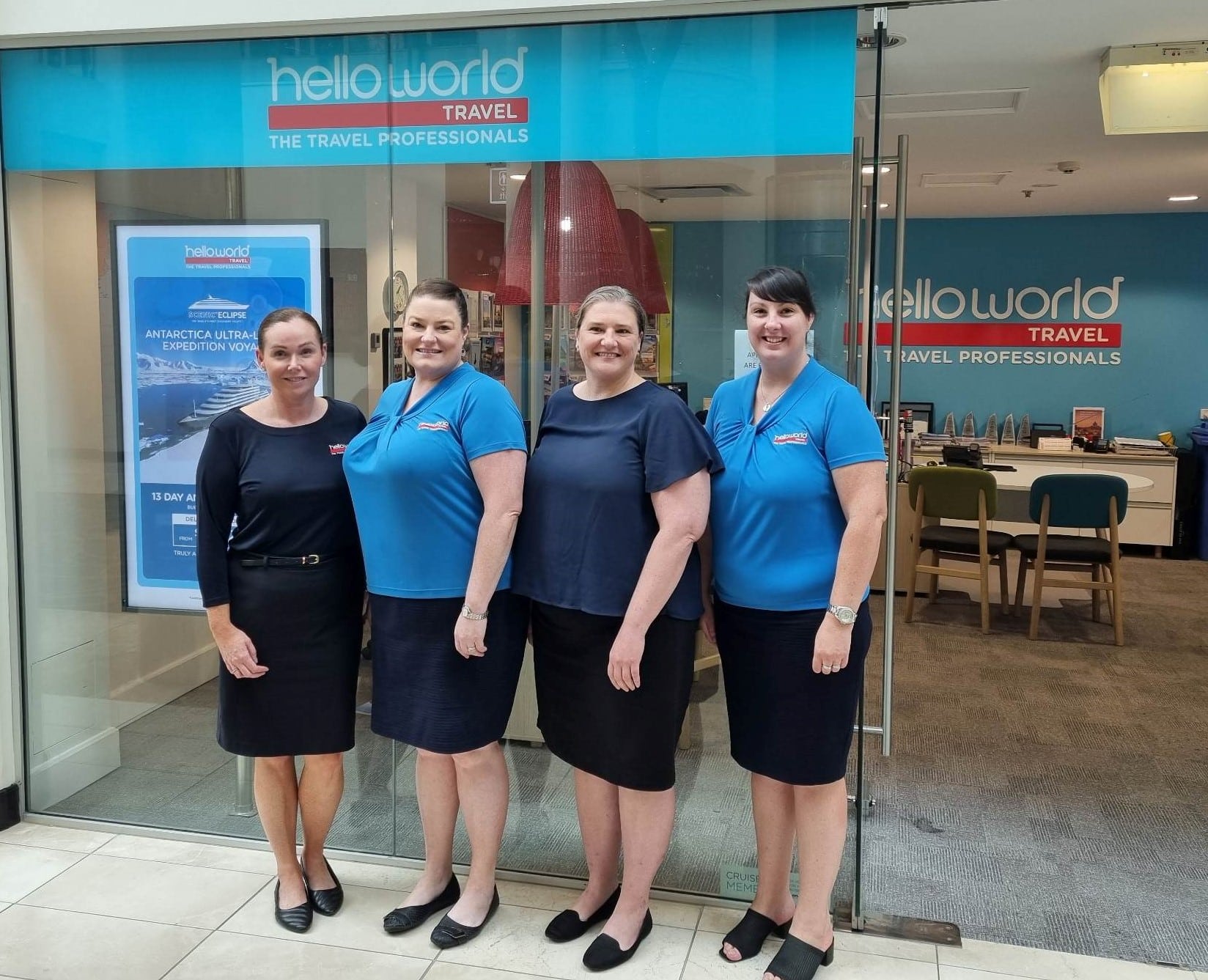 Our Travel Professional team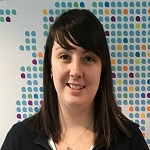 Janelle Ramsay
Store Manager and Master Accredited Cruise Consultant
Janelle has worked as a retail travel consultant for 20+ years. She has achieved great success as a travel consultant being a two-time winner of the NSW State Consultant Award and a helloworld Platinum Sales Award in 2014. She was a finalist in the Travel Weekly Best Up & Coming Consultant in 2007 and a stage 2 finalist in the 2007 Avis Scholarship of Excellence.
As manager, Janelle has lead her team to achieve customer service excellence and they have been the 5-time winner of "Most Outstanding Travel Agency" in the local business awards from 2016-2020.
Janelle has obtained accreditation as a Master Cruise Consultant with the Cruise Lines International Association Australasia which is the top tier accreditation of the program. Agents who have achieved this level are fully engaged in all things cruising and stand out from the crowd.
Janelle has travelled via coach, land and cruise both throughout Australia as well as overseas to various countries including Fiji, the Cook Islands, Tahiti, Bali, Thailand, Vietnam, throughout Europe, the USA & Hawaii. She has cruised to Vanuatu, New Caledonia, New Zealand, Canada, Hawaii & Tahiti.
Her favourite destinations are the USA & Tahiti.
Janelle's bucket list destinations are South Africa, the Amazon & Galapagos.
Her top tip is to seize the moment whilst travelling – buy those shoes or do that once-in-a-lifetime tour – as you may never get another chance!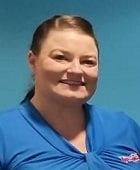 Kate Thornburg
Senior Travel Consultant and Master Accredited Cruise Consultant
Kate has worked in the travel industry for over 20 years and is passionate about creating memorable experiences for her clients. It's through her own love and passion for exploring new worldwide destinations that she can best recommend her favourite places to her clients. Over the years she has been lucky enough to travel by coach, land and cruise throughout Australia and as well as extensively overseas including New Zealand, Vanuatu, Fiji, the Cook Islands, Bali, Vietnam, Cambodia, Laos, Hong Kong, Japan, Dubai, India, Maldives, Peru, Chile and throughout Europe and the US including Hawaii and also Canada .
Kate has a particular passion for river cruising having been on 5 river cruises with Uniworld, Scenic, APT and Travelmarvel in both Europe & Asia.
Kate has lived in both the UK and New Zealand, specifically Queenstown making her an expert in the area. She can use her expertise to help plan your next New Zealand ski or self drive itinerary.
Her favourite destination is Europe, with so many different cultures, foods, wines and experiences to suit all so you never get bored of Europe!
Kate's bucket list destinations are Thailand, Mediterranean cruising & Alaska.
Her top travel tip is do what you can while you can, life is an adventure so go and see as much of the world as you can!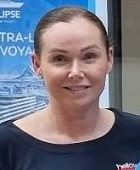 Joanne Brammer
Senior Travel Consultant
Joanne's 16 years+ of travel industry experience and her own extensive travels makes her the go-to for all your travel planning needs. From independent self-drive holidays to relaxing escapes, snow adventures with friends and unique wilderness encounters, Joanne has the expertise and know-how to create your best holiday yet and is passionate about making people's travel dreams become a reality. She will go the extra mile to create a customised holiday to suit each customers unique travel needs. Joanne is experienced with organising tour packages as well as independent travel or if you're looking to explore a destination on your own, she will confidently send you on your way, backed with a wealth of travel knowledge and advice.
Joanne has travelled around Australia plus overseas to Bali, Thailand, Cambodia, Singapore, Malaysia, Sabah, Philippines, Fiji, Tahiti, New Zealand (North and South), Canada, West Coast USA, Mexico, Abu Dhabi. She has also visited London & Edinburgh in the UK and travelled across Europe including Paris, Rome, Amalfi Coast, Budapest, Vienna, Prague, Germany, Amsterdam.
Her favourite destinations are Mexico & Bali and her favourite type of holiday is a snow or diving adventure!
Her bucket list destinations are Scandinavia & Egypt.
Her top travel tip is to never forget the importance of taking out Travel Insurance for all travel journeys. Travel insurance may seem expensive now, but it will be even more expensive if you don't have it later.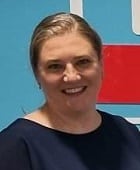 Yvette has been in the industry over 12 years but travelling herself for many years prior. Her first holiday to Disneyland as a young child sparked her love of travelling. She has since travelled the globe, visiting many unique destinations experiencing many different styles of travel from backpacking to high end luxury. She has travelled both independently as well as on coach trips, ocean cruises and river cruises. Yvette is dedicated to helping all of her clients achive their dream holiday through her careful planning and consideraiton of their needs.
Yvette has travelled around Australia but more extensively overseas including throughout the United Kingdom & Europe (including Portugal, France, Italy, Austria), Turkey, Egypt, USA (including the mid-west), Canada Singapore, Thailand, New Zealand, Fiji, New Caledonia & Cook Islands.
Her favourite destinations are the USA, Portugal, Turkey & Egypt.
Her bucket list destinations are Scandinavia & Vietnam.
Her top travel tip is "work, travel, save, repeat"!